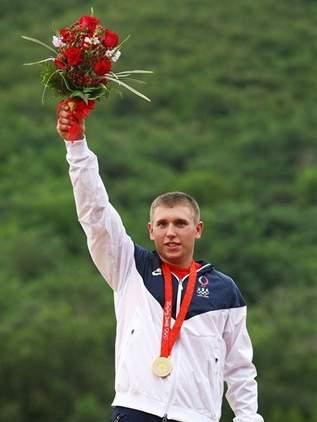 Vincent Hancock, the cousin of my good friend and fellow comic Joe Starr, won the gold medal in Men's Skeet Shooting in Beijing.
I was able to watch the competition and medal ceremony on
NBCOlympics.com.
The odds of his winning performance actually making it onto the NBC Primetime coverage is about as likely as Mark Spitz hopping into the pool and winning another seven gold medals.
Hancock is only 19 years old which means he could compete in another five Olympics!