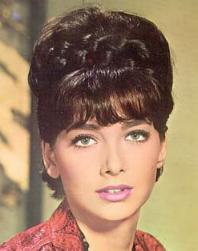 I am deeply saddened by the news of
Suzanne Pleshette's
passing. She had been battling lung cancer while mourning the loss of her husband, Tom Poston. I saw an interview with her recently and she seemed to have lost her fighting spirit. I feared the worst.
When I was little I wanted to grow up to be Suzanne Pleshette. At the very least, I wanted to meet her. Sadly, I will never get the chance.
Suzanne Pleshette's husky voice and impeccable comedic timing made her one of the greatest actresses in sitcom history. I don't think she ever really got the full recognition she deserved. Perhaps, in her death, she will be appreciated through retrospectives.